The Best Black Rave Outfits
There are so many amazing rave outfits bursting with color. Sometimes, we're just feeling adventurous and want to wear black rave outfits. If you're like us, sometimes it's best to ditch the color and bring out the stunning dark rave outfits.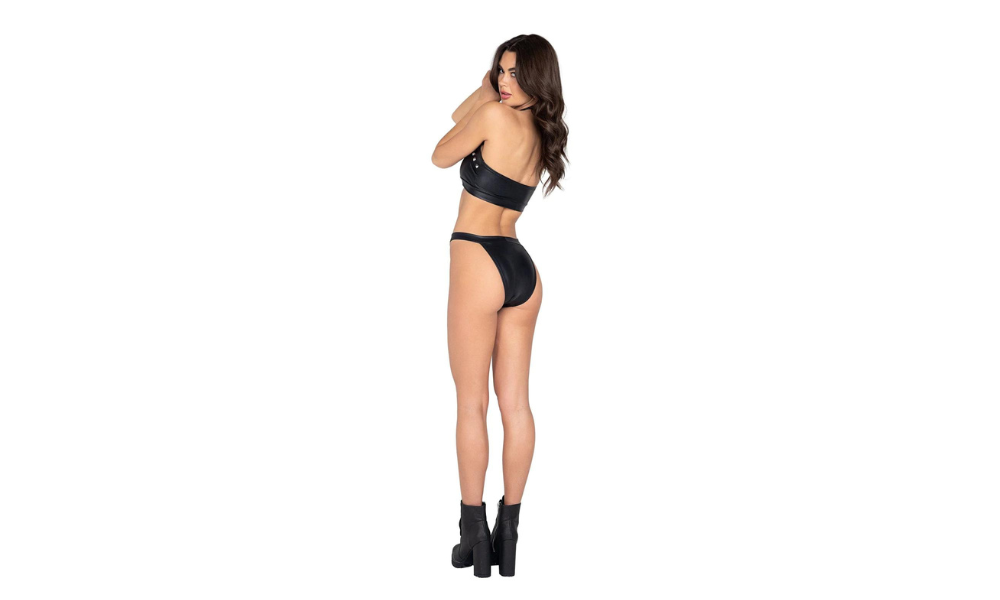 Our Favorite Black Rave Outfits
Although we offer a wide variety of colorful rave clothes like our rainbow rave collection, we know sometimes black rave outfits are inticing and super fun to wear.
It's really hard to pick the "best" from our collection but we put together some of our best sellers to help you decide.
Our 'Leather Baddie' set has been a consistent best seller ever since it dropped. This gorgeous black rave outfit in features studs along both the top and the bottom that really draws the attention of the crowd.
This set includes cutout shorts with a zipper enclosure and a sexy cutout top. This outfit is tied together perfectly with the neck wrap that creates a perfect contour along your neck!
4. 'Starstruck' Mesh Outfit
Our black rave outfits will leave you starstruck! Jokes aside, our 'Starstruck' black festival bodysuit has a gorgeous star-speckled design that contours your body perfectly.
Just add some star-shaped pasties and you're on your way to an amazing star-themed fit.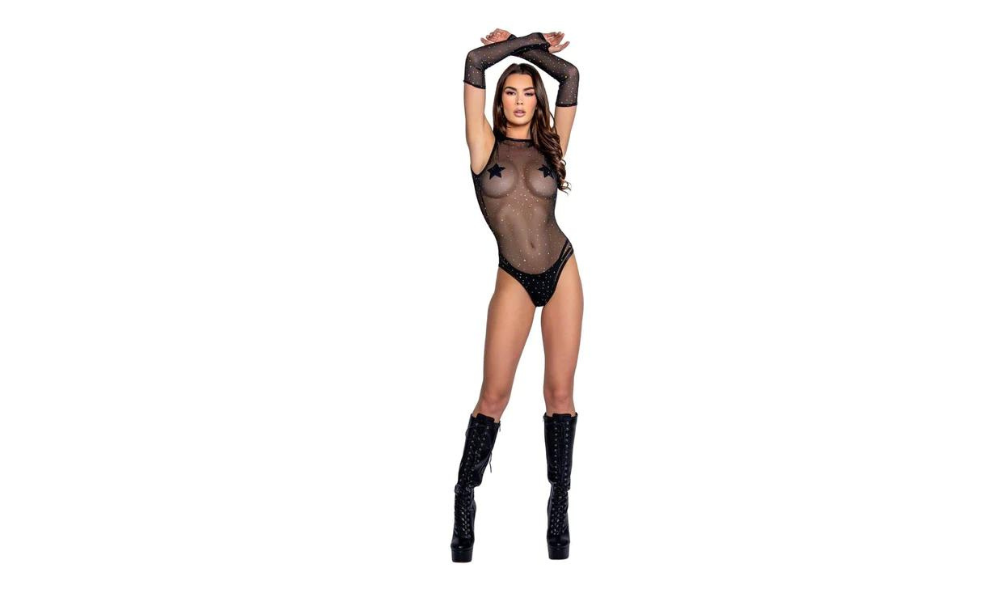 If you're looking for a black rave outfit that features more a holistic design with a stretchy material, our PVC Bodysuit is the perfect choice for you. Although the black color is fierce, this rave bodysuit showcases a reflective material that really shows off the ambiance of any lightshow.
Not only is the material reflective, the stretchy PVC makes sure to contour to your body perfectly. We highly recommend this bodysuit to anyone looking for "black with color."
Our Lace-Up Bodysuit is one of our newest black rave outfits that has a stunning laced-up design along both sides of the bodysuit. Although it's available in many designs, our black version is one of the most popular.
The lace-up design compliments perfectly with any of our rave leg straps or rave gloves.
Last but not least, our Shoulder Bodysuit is one of our favorite black rave outfits! The design is similar to our other mesh rave outfits, but this gem rocks a super unique shouldered design.
The lace-up shoulder design really creates a centerpiece design and adds some extra "oomph" to this gorgeous outfit.
We offer many more styles and rave outfit designs! Make sure to check out our full collection for even more festival fit inspo!