The Best Rave Costume Ideas For 2023
The Best Rave Costume Ideas
There are so many rave costume ideas out there, it can be hard to fight the right costumes to wear to the best music festivals out there! Luckily, we created a guide to help you find some cute new costumes while dancing your heart out on the dancefloor! We seperated our ideas based on themes to make it easier to pick based on the occasion. Let's dive in!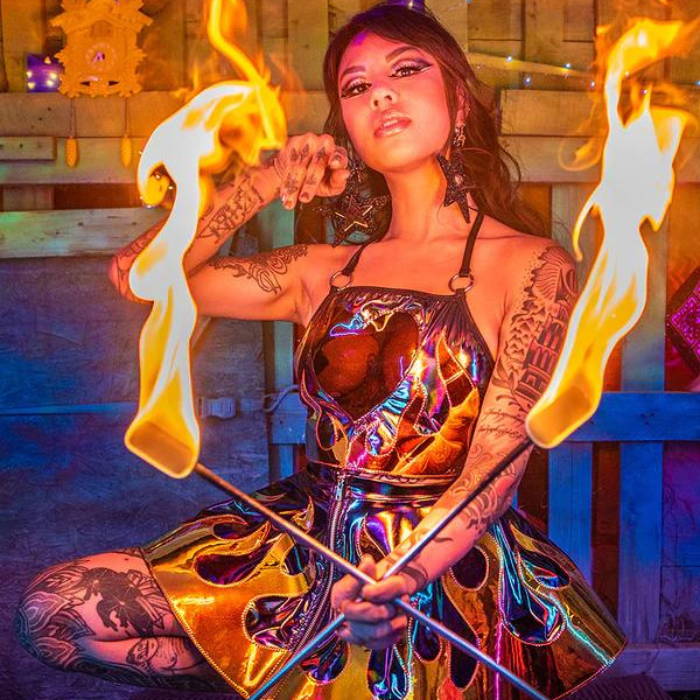 Simple Rave Costume Ideas
To get things started, we put together some interesting, yet simple rave costume ideas to help you pick a new festival outfit even though you want to keep things easy. Some of our most "basic" designs are super cute but offer added comfort due to their designs and materials.
When looking for simple rave costume ideas, it's important to think about how what makes an outfit simple in the first place. Maybe you're interested in a unique design that doesn't have isn't super flashy but will still get plenty of compliements. If that's the case, take a look at our holographic festival bodysuits.
Electric Stardust is one of our best-selling rave costumes. The shimmering design paired with the super cute matching top and bottoms made it a customer favorite soon after it was released. You cant go wrong with a little sparkle!

We hope you enjoyed our list of the best rave costume ideas for 2023. No matter what you end up going with, we hope this list helped inspire you to bring your baddest outfits to your next show or festival!