What To Wear To An EDM Concert
With so many EDM festivals and concerts to choose from, it can be hard to find the perfect thing to wear. When trying to choose what to wear to an EDM concert the very first thing you should ask yourself is about your style preference.

Do you like rainbow rave outfits or sparkly rave outfits? Maybe your vibe is more psychedlic or trippy. There's no right or wrong answer when picking what to wear, so your creativity and the ability to try new things is key!

Let's dive in to some of our recommendations, shall we?
Find The Best Tops For You
There are two main categories for tops that we recommend for EDM concerts. The first are rave bras including bra tops and crop tops. The second are long-sleeve rave tops including shrugs.
We've put together a collection of rave tops that will have you looking fabulous during your next show or concert!
Overall, finding some new festival tops that you really vibe with is one of the best ways to start your festival wardrobe overhaul. You can use them with different bottoms for almost unlimited outfits and combos!
Keep in mind, EDM concerts can last for hours or even days if you're going to a music festival. That's why it's important to find the right clothes that are comfortable, are high-quality, and are especially breathable.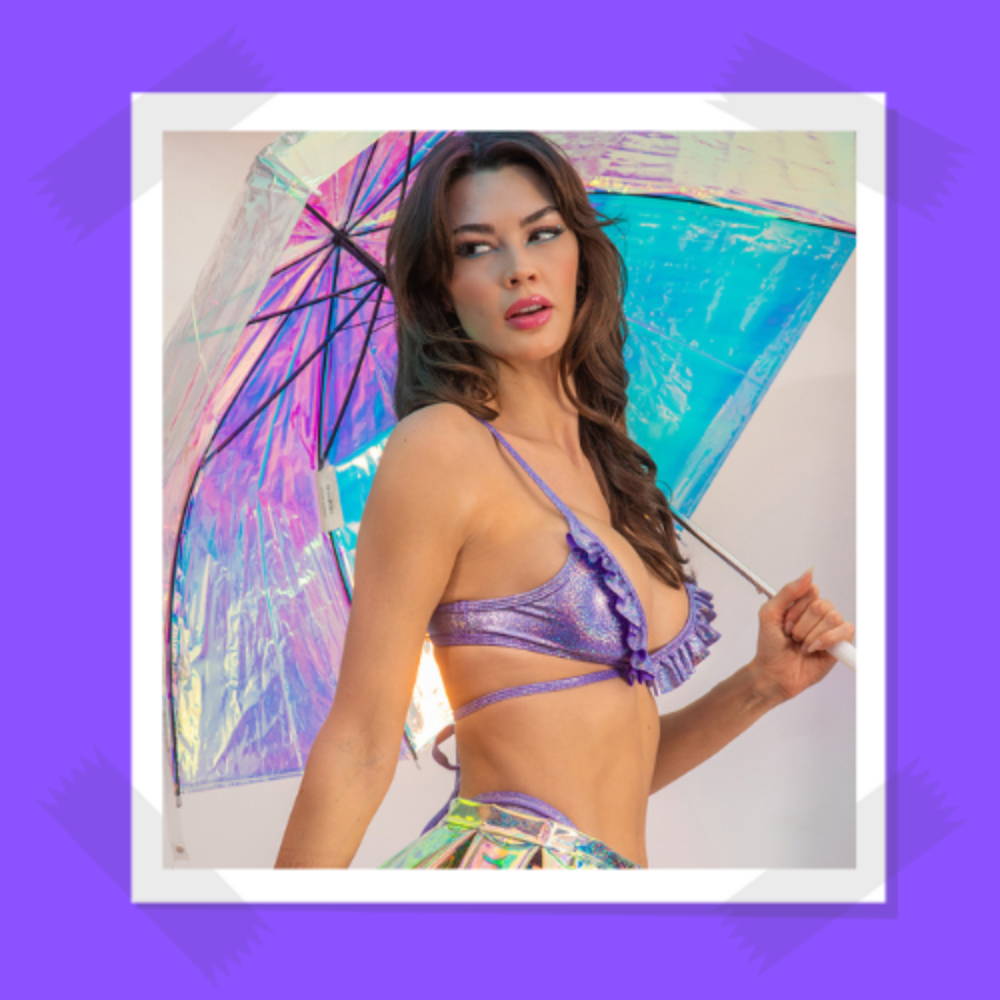 Don't Forget To Find The Right Bottoms
Although our tops are super cute, our rave bottoms were designed to compliment them and are perfect for any EDM concert.
We carry a wide range of bottom styles and designs for EDM concerts like EDC. From rainbow, to holographic to vinyl, we have you covered.
It's important to remember when thinking about what you should wear to a rave if you're going to be indoors or outdoors. Similarly, you might want to see if it will be cold or hot so you can dress accordingy.
The Best EDM Concert Outfits
Maybe you've already browsed some tops and bottoms but are looking for some super cute festival outfits that already come matching? Don't worry, we have the perfect outfits for you.
Bodysuits or matching rave sets are a great way to show off your style at an EDM concert.
Since we've recently launched our new rave sets, we wanted to showcase these beautiful outfits. We made them specifically to make it easier to find something cute to wear at your next show or event.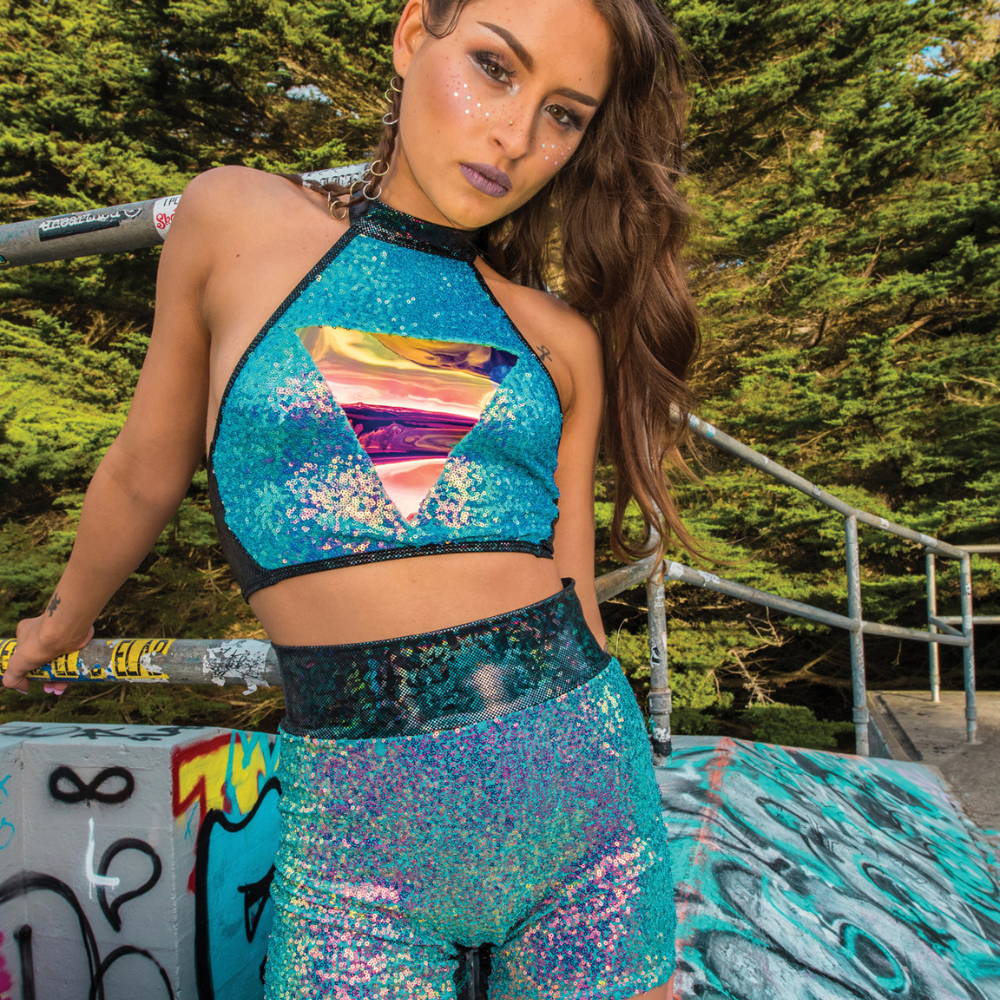 What To Wear To An EDM Concert For Men
Although there aren't quite as many options for guys out there, that doesn't mean there are none at all! There are plenty of hoodies, joggers, t-shirts and tank tops out there for any guy to feel comfortable and look call at an EDM concert.
The most common theme for men's rave clothes is definitely psychedelic. Many retailers have psychedelic, colorful, and "normal" clothes with some pretty awesome designs.
Spice It Up With Some Accessories
Now that you've put together your ideal festival outfit, it's time to finish it up with some perfect rave accessories.
We put together a collection of cute gloves, gorgeous hats, sexy leg wraps, and more. If you want some inspo on what to wear to an EDM concert, some light-up gloves are an absolute must! Any LED items in general are a perfect accessory to any rave.
How do people dress for EDM concerts?
There is no right or wrong answer when it comes down to it. Typically, the common theme is colorful or bright clothing, psychedelic designs. It's also very importan to wear comfortable shoes to dance the night away in!
Do people dress up for EDM concerts?
Many people choose to wear rave clothes with unique designs including psychdelic, rainbow, holographic, or abstract. There's no right or wrong answer, but most people definitely don't wear normal streetwear to EDM concerts.
How do I prepare for an EDM concert?
The best ways to prepare for an EDM concert is to make sure you have comfortable clothes, stay hydrated, and make sure your phone is fully charged before you enter the event. This way, you'll be comfortable all night long, you'll be able to contact people and take pictures, and you'll stay safe during the concert!