The Best EDM Festvials In California
Music festivals are an amazing experience - especially those happening in the magical state of California. From the perfect weather, to the palm trees swaying in the wind, there's a reason the golden state has so many EDM festivals.

In fact, there are so many amazing music festivals, it's hard to pick the best ones! Luckily, we put together a list of the best EDM festivals in California so you don't have to. Let's dive in!
Size: 25,000+ | When: May 24-29
Lighting in a Bottle (LIB) has been considered a clutural phenomenon for the rave and EDM scene ever since its inception. You might have guessed by the name, but this magical festival's purpose is to capture special moments.

The festival does this by capturing the amazing energy of ravers and by nurturing a unique community aspect that's unmatched by it's rivals.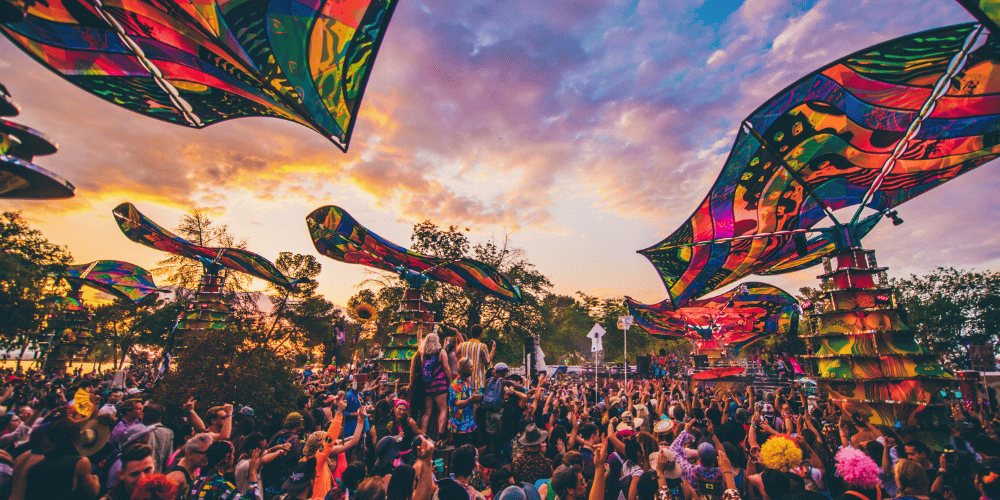 Size: 160,000+ | When: Aug 5-6
Hard Summer
quickly became a leader in the electric music space ever since its debue. Hard is known for its killer line ups and unmissable headliners that draw in crowds from far and wide.
In 2023, Hard Summer is moving to the
Coliseum
for the first time! Although different than its typical location in Fontana, California, we expect the festival to go as Hard as ever.
Size: 30,000+ | When: Mar 4
CRSSD Festival
is San Diego' crowned jewel. This festival has a unique blend on house and techno that aspires to attract EDM fans that listen to more than just household names.
If you're looking to get your groove on to some world-class techno, CRSSD is your best bet.
Not to mention, San Diego's perfect weather and beachfront setting makes it that much sweeter.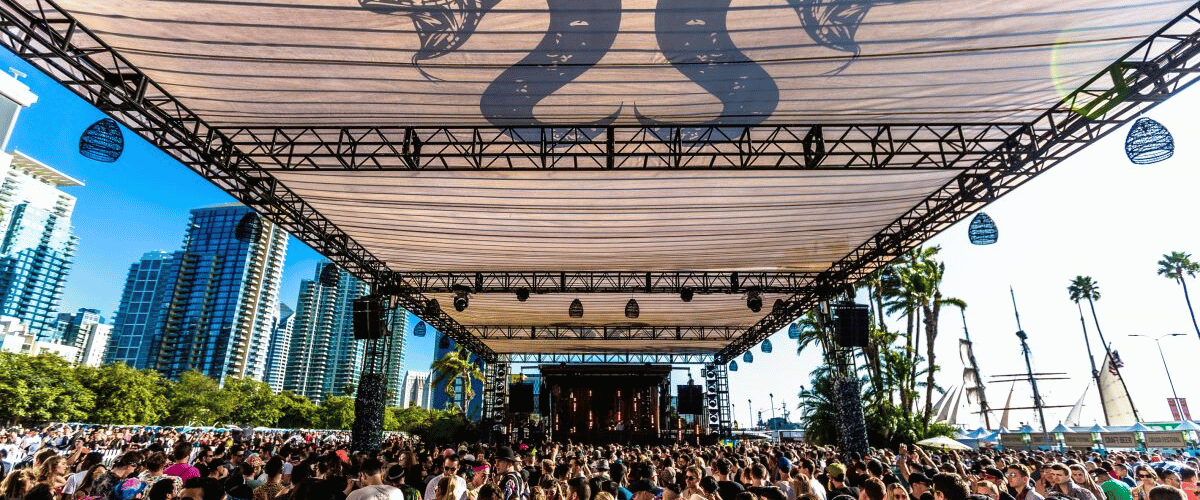 Size: 70,000+ | When: Dec 30-31
California knows that there's no better way to celebrate the new year than with an alien-themed music festival,
Countdown NYE
.
Insomniac really puts together an out-of-this-world party and festival with Countdown. This festival has been known to bring together some of the best headliners and help smaller artists rise to fame in the EDM scene.
The legendary San Bernardino venue give you a new year celebration you won't forget.
Size: 120,000+ | When: Nov 18-19
Dreamstate
is Insomniac's flagship festival for trance fans. From upbeat psytrance to tech trance to progressive, Dreamstate offers elite trance artists an opportunity to showcase their tracks to diehard trance fans from around the world.
This festival aspires to create an incredible atmpshoere and unique sound from most of the major other EDM festivals. Trance isn't for the faint of heart, but it does make for some unforgettable experiences if you can hang with it. It's also a perfect place to show off your new
rave tops
or outfits!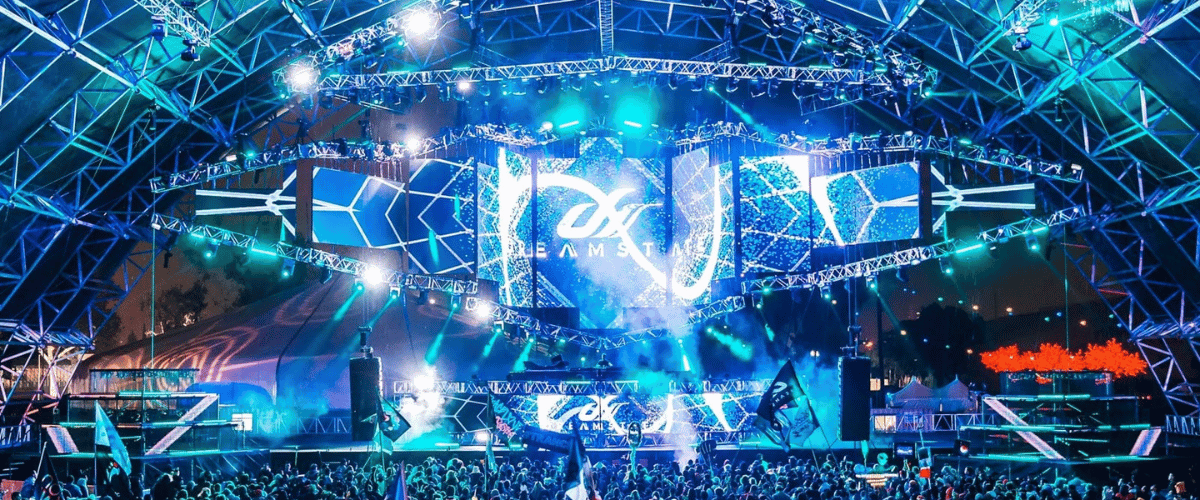 Coachella Valley Music & Arts Festival
Size: 250,000+ | When: Apr 14-23
We couldn't create a list of the best EDM festivals in California without mentioning Coachella. This iconic festival in Indio, California is a cultural phenomenon that has artists, influencers, and music lovers from around the world to experience world class music, food, and art.

No other festival in the world comes close to the diversity of artists and amazing food scene that Coachella has.

There's a reason Coachella has become a world-famous festival name.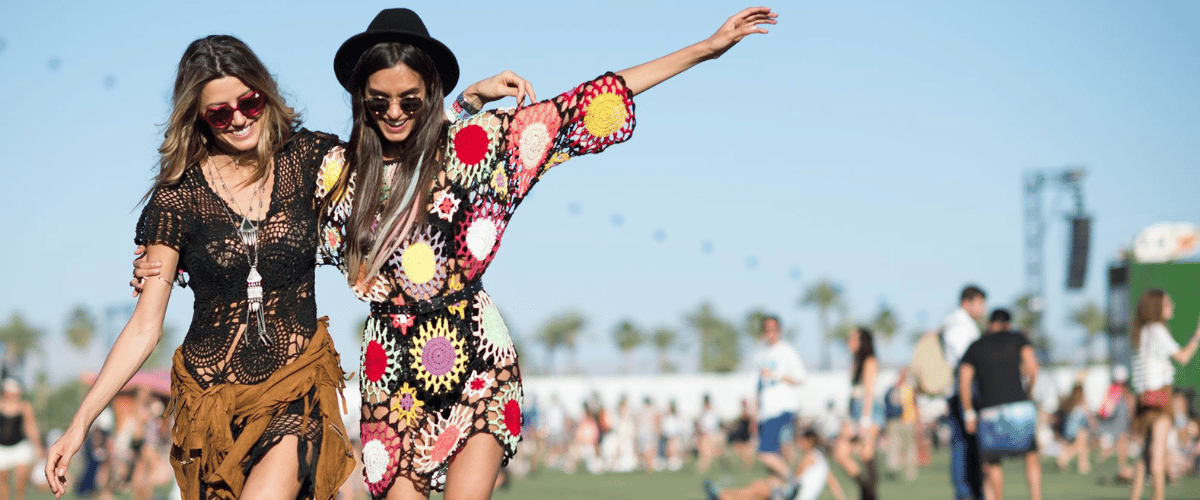 Size: 50,000+ | When: Sep 16-17
Nocturnal Wonderland
is one the longest running SoCal EDM festivals. It's reputation stems from artists looking to test the waters and try out experimental tracks and new sounds that they otherwise wouldn't get the chance to on such a big scale.
Nocturnal features five stages, each with their own unique sound and vibe. Get ready to dance the night away and into the night at Nocturnal. Nocturnal is the perfect festival to match with our
neon rave outfits
.
Second Sky Music Festival
Size: 40,000+ | When: Oct 29
The newest festival to join our list,
Second Sky
hits the ground running by being backed by the legendary Porter Robinson. During the fest, you'll see dozens of artists across many different genres. You'll even get to see Porter's other alias, Virtual Self!
Second Sky has been known to have amazing surprize sets such as Skrillex. We can't wait to see how this festival continues to evolve and make its way centerstage.
We hope you enjoyed our list of the best EDM festivals in California! Hungry for more festivals? Check out our list of the
top 10 EDM festivals in the US
. For our Canadian friends, feel free to visit our
Top 10 EDM Festivals In Canada
.