The Top 10 EDM Festivals In Canada
EDM festivals are a growing worldwide phenomenon. People from all over the world across hundreds of different countries loving dancing the night away with amazing EDM. Canada is no exception!

There are so many amazing festivals it's hard to pick the best ones. Luckily, we put together a list of the best EDM festivals in Canada to help get your groove on. Let's dive in!
10. AIM Electronic Music Festival
When: July 14-16 | Where: Quebec Area | Attendees: 10,000+
AIM is a newer, outdoor EDM festival with an awesome twist - it's a non-profit. This festival in centered around exposing rising talent and upcoming artists.

Although smaller, AIM has ambitious goals for growth. Because it's newer, you can expect some cutting-edge technology and sound system technology.

Not only is the music amazing, AIM has a lot of focus on art and immersive experiences. Did we mention it's the only authorized festival to offer non-stop music for 32 hours? Talk about a party!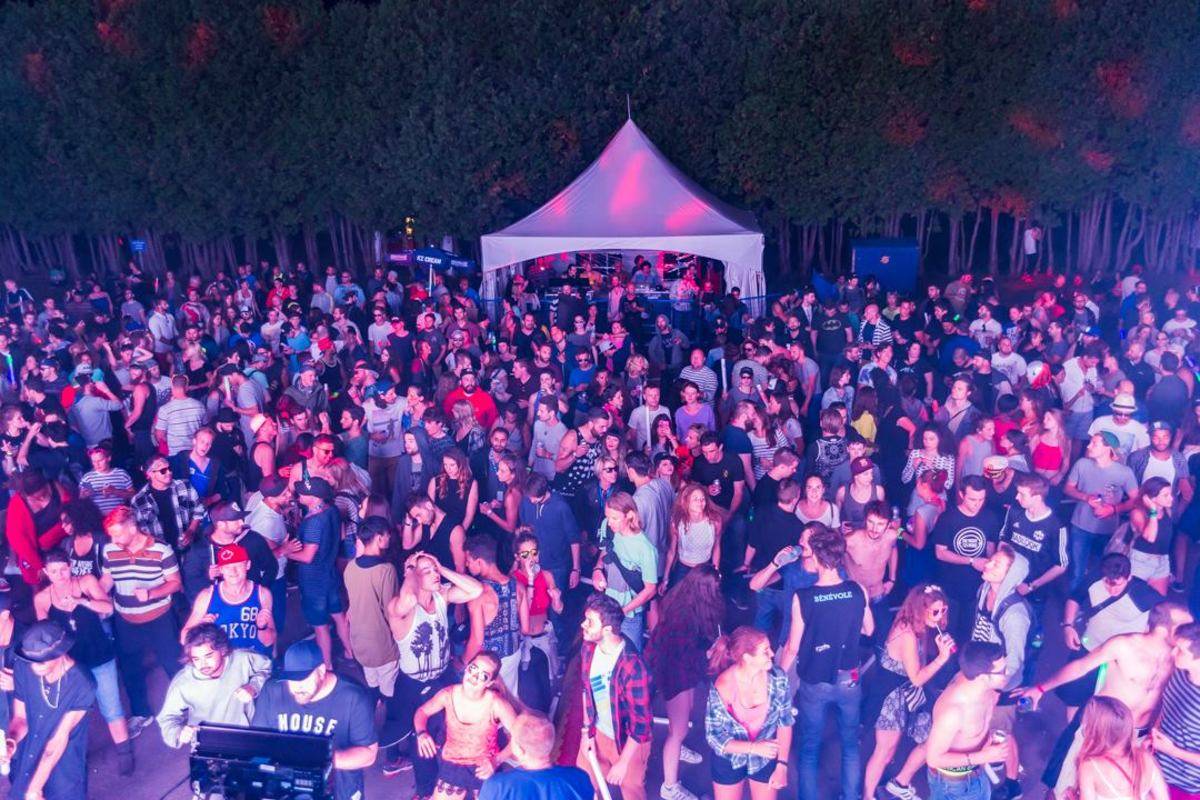 9. Bass Coast Music & Arts Festival
When: July 7-10 | Where: British Columbia | Attendees: 6,500
Bass Coast Festival has a unique underground vibe curating some of top Canadian dance lineups in the country.

Although Bass Coast considers itself a boutique festival, the attention to detail and top-tier stages set it apart from other small venues.
When: Aug 26-30 | Where: Montreal | Attendees: 50,000+
Founded in 2000, MUTEK embodies a perfect mix of audiovisual innovation. The festival prides itself in the development of digital creativity an bringing aspiring artists their chance in the spotlight.
MUTEK is growing every year with tons of amazing artists every year. If you're in the Montreal area and looking for some new EDM festivals in Canada, this one's a no-brainer.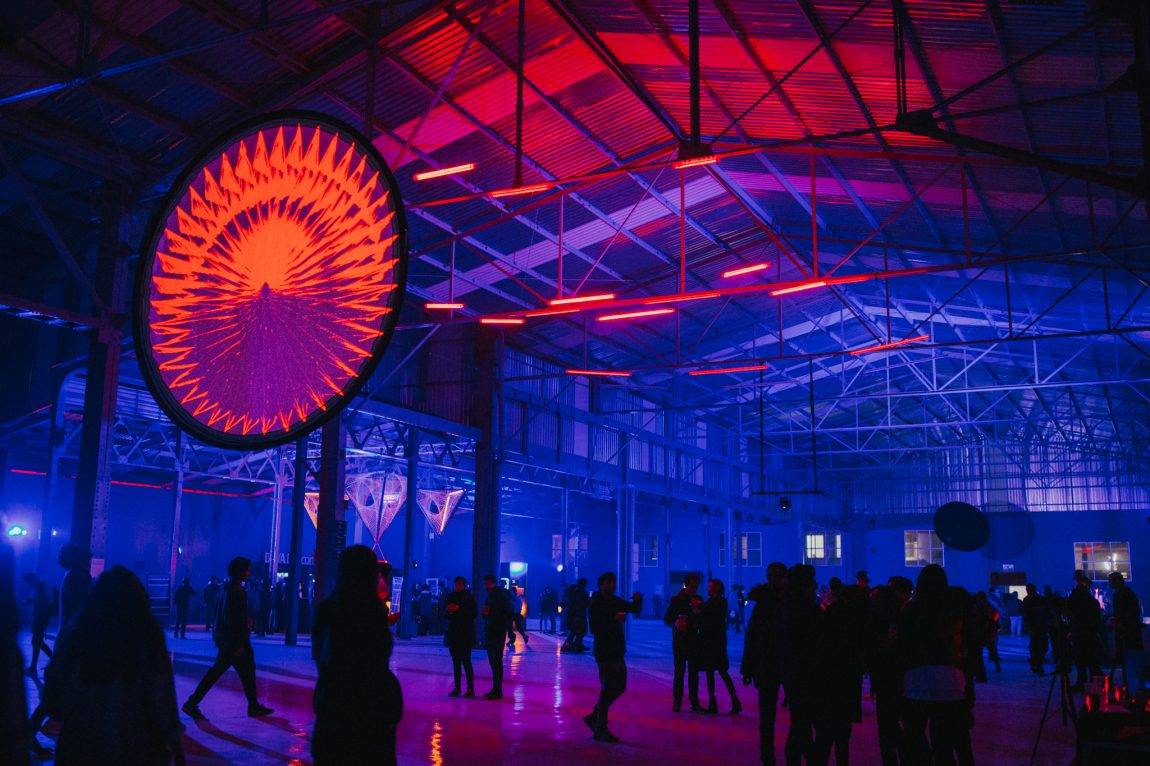 When: Jan 13 - Feb 5 | Where: Montreal, Quebec | Attendees: 10,000+
Igloofest has quickly grown to become one of Canada's favorite EDM festivals. Whoever thought of creating a festival in the middle of Montreal's winter was bold, but somehow it works incredibly well!
The festival celebrated its 15th birthday in 2023, so you can expect plenty of experienced festival planners working their magic to create this amazing experience. Looking to dance in the cold? Igloofest is the way to go!

When: Aug 4 - 6 | Where: Toronto | Attendees: 105,000+
Veld Music Festival is one of the top EDM Festivals in Canada for a good reason. Veld lights up Toronto's Downsview Park with a dazzling array of EDM and hip-hop performers every year.
The festival is one of Canada's bigger ones with over 100,000 attendees. As you can expect, Veld's size and budget allows for some of the top-tier artists from around the world.
5. Escapade Music Festival
When: Jun 20-21 | Where: Ottawa | Attendees: 33,000+
Escapade is Ottawa's premiere EDM festival. This banger of a festival is known for its world-class pyrotechnics, sound systems, and of course top-tier EDM artists. Escapade usually hosts Dubstep and trance artists including Illenium, Kaskade, and Chris Lake.
Many ravers from all across Canada (and the world) travel to Ottawa to attend Escapade for the reasons above. Prepare for a high-energy, headbanging party if you're headed here.
4. Chasing Summer Music Festival
When: Jul 30-31 | Where: Calgary | Attendees: 15,000+
Many Canadians are very aware that Calgary has some of the longest, most brutal winters in the world. That's why they're Chasing Summer over there.
Once the sunshine hits, Calgary parties hard. You can expect Chasing Summer to a great vibe and full of life as people enjoy the summer months. In fact, the festival has grown to become western Canada's biggest EDM festival.
If you're looking for a summer fest to rage, give this one a go.
When: Jul 21 - 24 | Where: British Columbia | Attendees: 10,000+
IleSoniq is one of Montreal's most fun music festivals. As Montreal's biggest EDM festival, you'll be able to experience a wide range of EDM subgenres from Dubstep, to trance, to techno.
This festival brings in some of the best artists in the industry with an exhilerating atmosphere. Don't check off your Canada EDM festival checklist without going to IleSoniq!
2. Contact Winter Music Festival
When: Aug 29-30 | Where: Vancouver | Attendees: 35,000+
Contact Winter Music Festival is one of Canada's premiere EDM fests and the largest indoor music festival in Western Canada.

Since Contact is indoors, you can expect some top-tier audio with some a diverse lineup of big room, trance, and even trap.

This festival all takes place inside a massive stadium so there should be plenty of room to get your groove on.
1. Shambhala Music Festival
When: Jul 21-24 | Where: Salmo BC | Attendees: 15,000+
Shambhala is our number 1 pick for Canada's top EDM festival. This massive festival is nothing but good vibes, an amazing lineup, and a beaitful enviornment. Sitting in the beaitufl forest of British Columbia, any ravers who love nature absolutely can't miss Shambhala.
We hope you enjoyed our list of the top 10 EDM festivals in Canda! Are there are any festivals we're missing you'd like to see added? Let us know in the comments below.

Don't forget to check out our top 10 EDM festivals in the US and the best EDM festivals in California.