The Different Genres Of EDM Explained
If you're new to the EDM world, you'll quickly learn there are many, many different subgenres of EDM. Some ravers just love heavy bass, some love to groove to House music, and some love getting lost to trance. Let's dive deeper into the different genres of EDM.
House is one of the most famous and popular subgenres of EDM. It's best known for it's repetitive four-on-the-floor beat and rocks an easygoing tempo around 115-130 BPM.
House started in the underground scene of Chicago's nightclubs in the 80s.

The main inspiration for the genre was to give disco songs deeper basslines and to mix up the beat. Like all major EDM genres, House has plenty of sub-genres that you're probably somewhat familiar with including Deep House, Progressive House, and Tech House.
If you're curious about some of the most popular House EDM artists, we recommend David Guetta, Avicii (RIP), Zedd, Daft Punk or Afrojack. Of course, there are thousands of artists, but we can't list them all.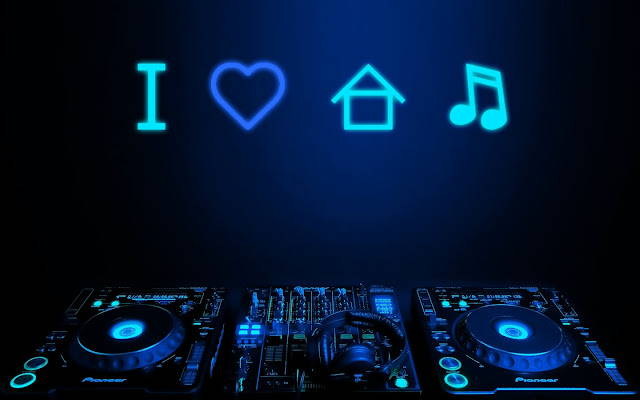 Drum & Bass (DnB), is a super-high tempo genre known for, you guessed it, its powerful Drum and Bass rhythm. With a whopping 160-180 BPM tempo, it's the perfect genre for a high-intensity workout or run.


Some of the most popular subgenres are drumstep, Liquid Funk, Jump-Up, and Techstep.
If you're familiar with the DnB scene at all you might recognize some popular artists like Goldie, Bad Company, Pendulum, and High Contrast.
Trance was created in Germany and remains one of the most popular genres of EDM to this day. It's best known for its repeating rhythm that builds up and flows into strong melodies that create a euphoric sense.


Notable Subgenres: Tech Trance, Vocal Trance, Progressive Trance, and Goa/Psytrance
It's so popular that a lot of the top EDM festivals have it as a main attraction and the gigantic music festival, Ultra, has it as the main genre for its main stage.


Although America has always been found of trance, Europeans take their love for trance to a new level. Some of the most popular trance artists originate from Europe and are some of the most popular EDM artists to this day.


Major Artists: Armin Van Buuren, Tiesto, and Above and Beyond.
Dubstep is probably the most well known genre of EDM overall. Even people who don't listen to EDM usually have heard a few dubstep tracks. It's grown a lot over the last couple of decades into a very distinguished sound that is immediately recognizable with it's big build up only to "drop the bass."


The main subgenres are Brostep, Thugstep, and Luvstep. Some of the most popular dubstep artists is Skrillex, Borgore, Flux Pavilion, and Excision.
Techno is one of the oldest genres of EDM out there. It started in Detroit after some experimentation from the sounds of Kraftwerk, Giorgio Moroder and other early artists. A lot of DJs liked what they heard but wanted to inject deeper sounds and voila, Trance was born.


Notable artists: Adam Beyer, Richie Hawtin, and Boys Noize.


As you can see, there are many different genres of EDM out there. EDM is so expansive and wide-reaching, there's something for just about anyone out there. Wether you like crazy drops from Dubstep, grooving to the beat listening to House, getting emotional with Trance, EDM has it all.


So if you've found what you like to listen to and you're ready to go to a show, it's time to shop for some new women's rave outfits or our best-selling rave chaps to make a bold appearance at your next festival! New to the rave scene? You might want to check out our beginner's guide to raving.